Mercer University School of Medicine is committed to creating access to high-quality healthcare for Georgians that is delivered with skill, compassion and the highest level of integrity. Together we will tackle the challenges of rural health by preparing the next generation of outstanding physicians and world-class clinicians through education, research and community engagement.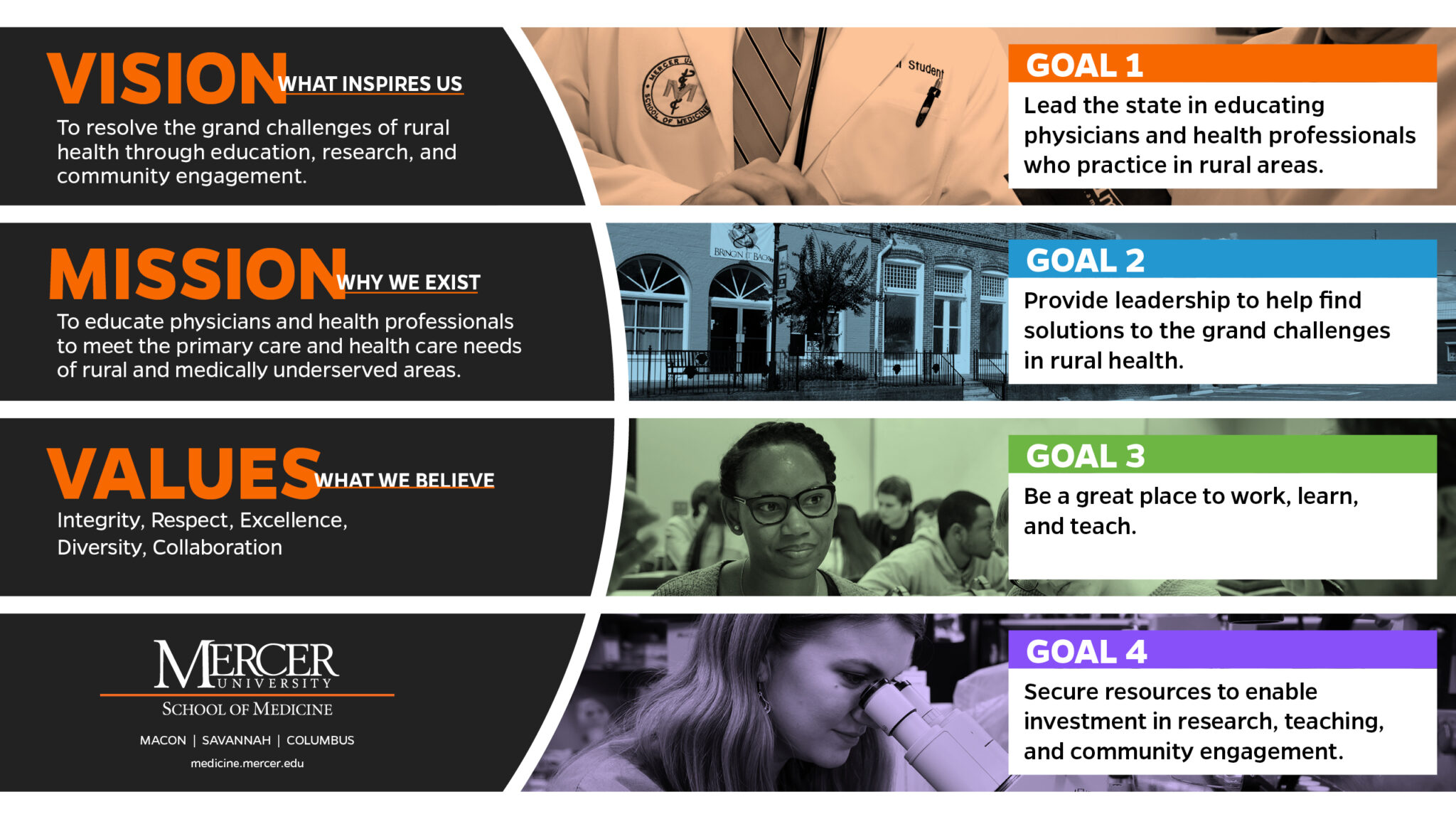 Learn More About Our Goals
The strategic plan will help us align our goals, guide our decisions, and determine how we will invest our time and resources. It is the roadmap we will use as we work to achieve our mission.