Biomedical Sciences Research
Key Figures
Biomedical Sciences research is conducted by faculty on the Columbus, Macon and Savannah campuses, where modern research facilities support work in molecular biology, biochemistry, cell biology and animal studies. Their work is funded by national and local agencies. In addition to involving M.D. students in their research, the School's basic science labs are also the research homes for students in the Master of Science program in Preclinical Sciences.
$489,910

average annual NIH funding
since 1982

20

full-time research faculty

3

research centers located in
Columbus, Macon, and Savannah
Areas of Research
Department of Biomedical Sciences faculty are involved in important translational research in the areas of oncology, endocrinology, cardiology, genetics, hematology, infectious disease, immunology, microbiology and neuroscience.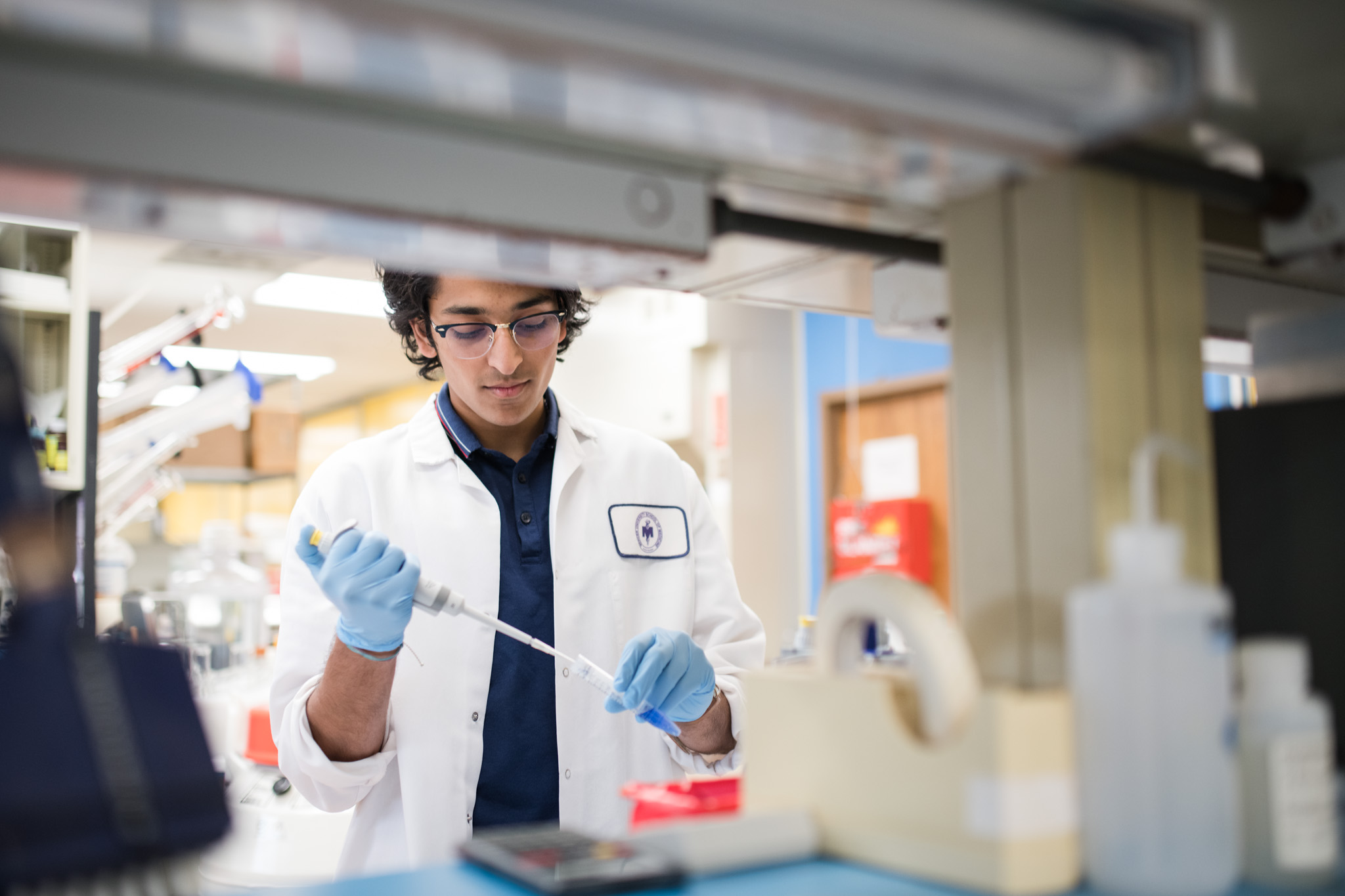 Student Research Opportunities
Students are given research opportunities to enhance their educational experiences as well as develop and refine their scientific or clinical interests. With Mercer being classified as an R2 doctoral university, students have numerous opportunities to participate in high-quality basic science, clinical, and population health research. For doctor of medicine students, several formal programs are available for students to engage in summer research and work alongside faculty on projects that could someday lead to new a discovery.